Pouf Ottoman From Your Old Sweater
We haven`t had with you recycling projects for quite a long time, but a few days ago I was sorting my winter clothes and one brilliant idea came to me. I had an old nice sweater, but can`t do away with it! So I tried to make a pouf ottoman and to tell you the truth, I like the result. You can use it as inside as outside. Let`s get started!
Things you need:
old sweater
scissors
threads and needles
polyester fiberfill
matching colour cotton fabric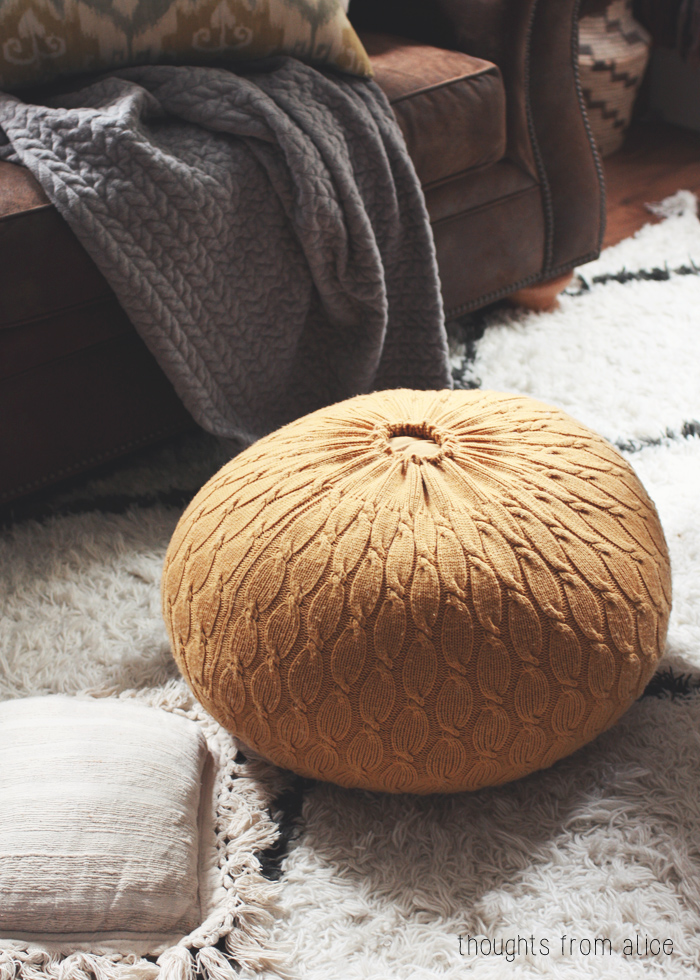 Step 1.
I started by turning it inside out and cutting close to the original seam. But because I wanted this to be round, of course, I cut at a rounded angle starting near the collar.
Step 2.
I sewed the arm holes a straight stitch a couple of times and did a zig zag stitch twice as well.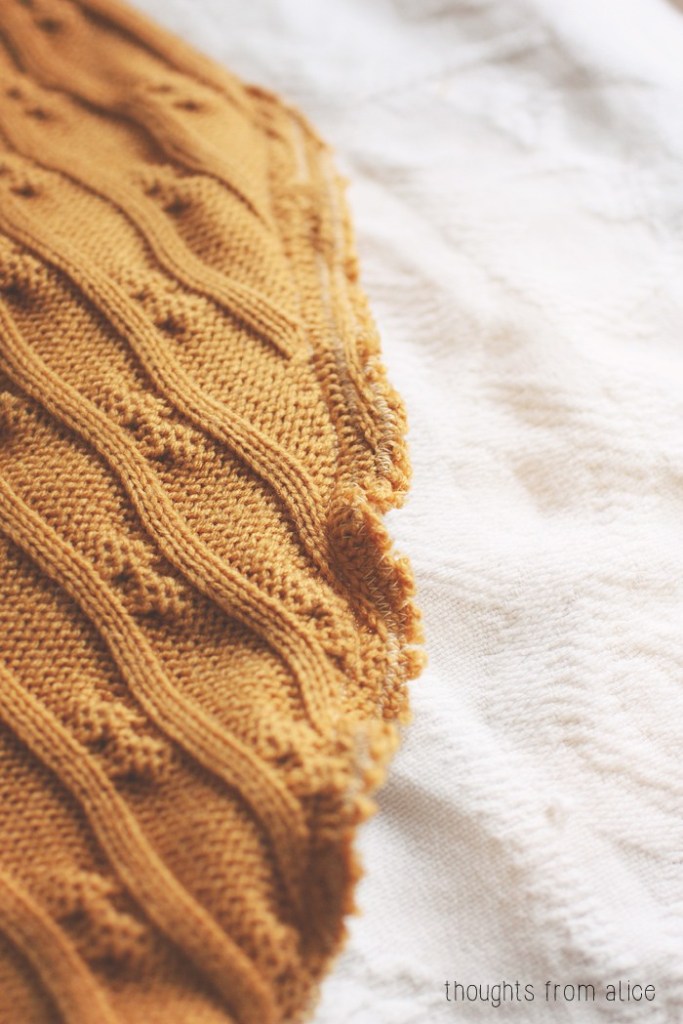 Step 3.
I did this on both sides and then, when I turned it inside out, it looked like this…