How To Make Hanging Kitchen Towel
I usually have a few kitchen towels for different aims at mu kitchen. And it`s really annoying when they fall from their hooks, but I have found the way! We`re going to make a pot holder with hanging kitchen towel. This project is very fast and easy, but you will absolutely like the result.
Things you need:
Kitchen Hand Towel
Rectangle Pot Holder
Large Button
Needle and Thread
Sewing Machine (optional)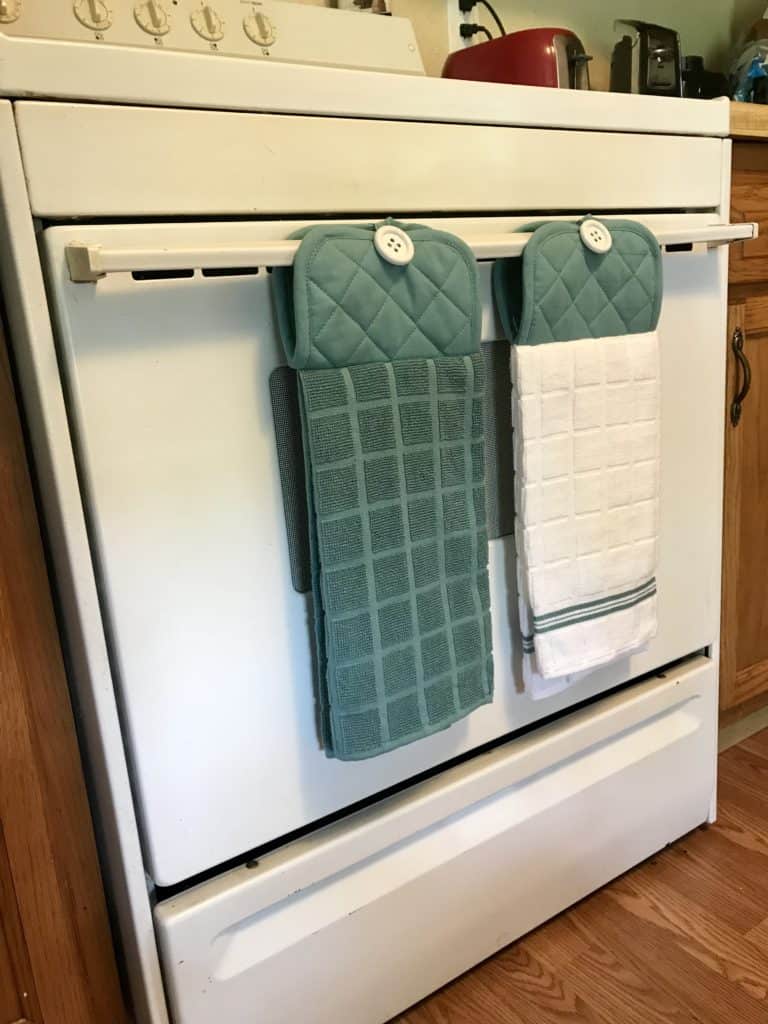 Step 1.
Fold the towel in thirds lengthwise so that it is roughly the same width as the pot holder. You can measure if you'd like, but I just eyeball it.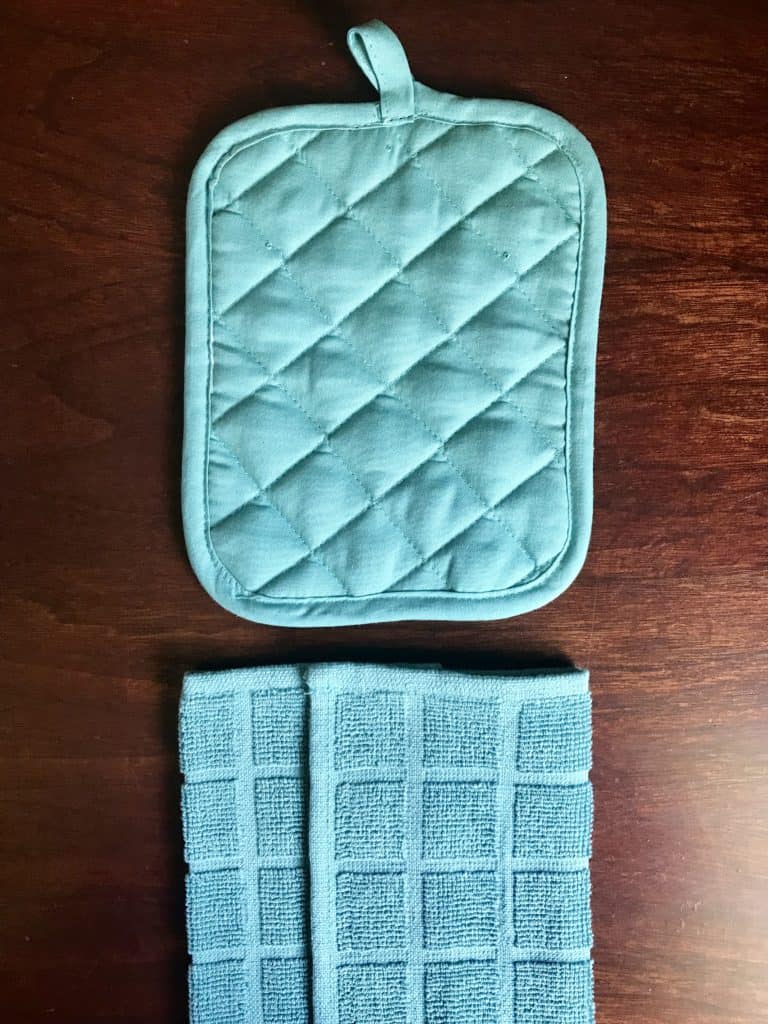 Step 2.
Next fold the towel and the pot holder in half to form a crease down the centers. This gives you a dissapearing line for you to sew along without having to use any washable pencil or marker.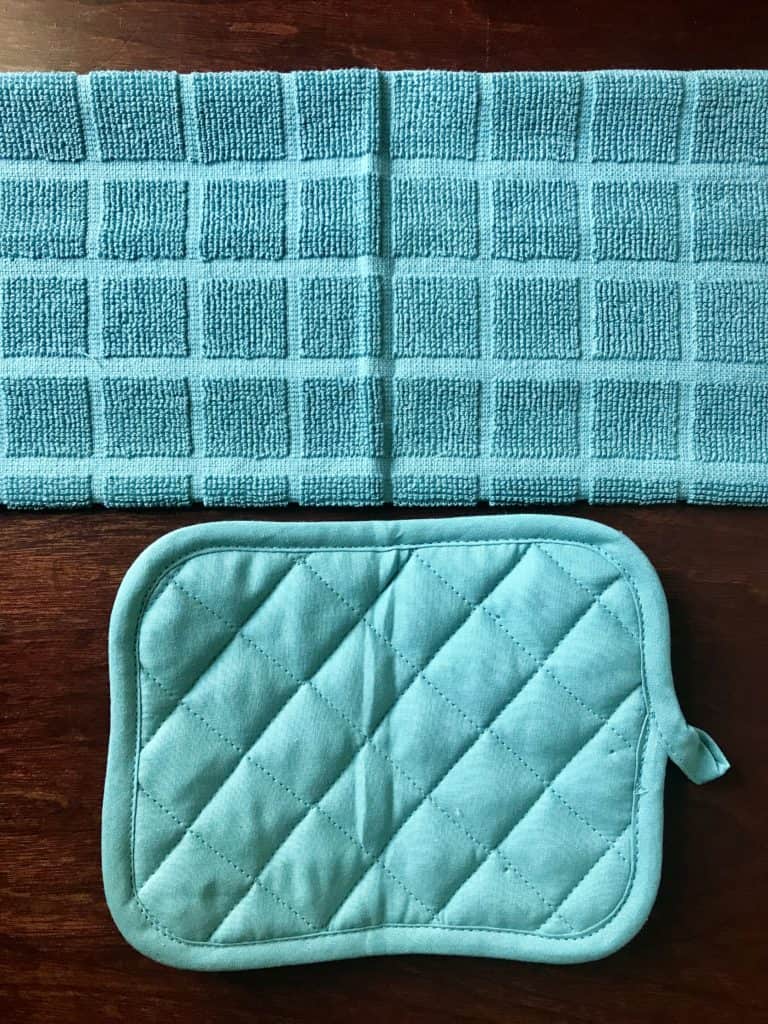 Step 3.
Place the pot holder on top of the folded towel with right sides together, and line up the seams. Use a couple of clips or pins to hold it in place.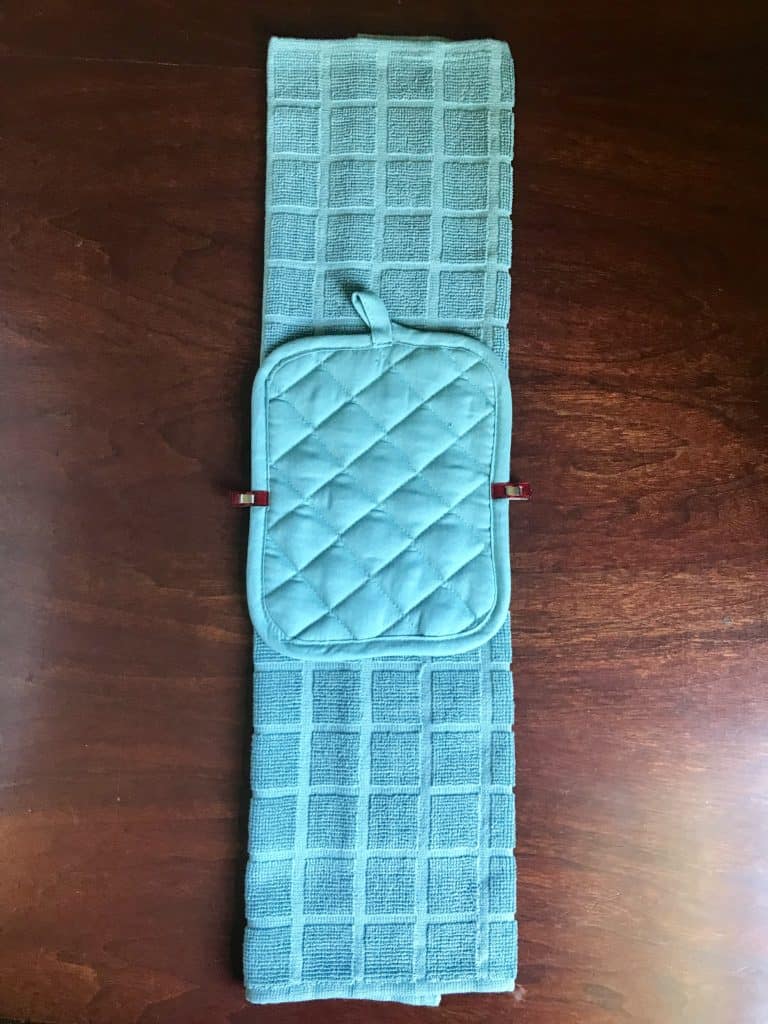 Step 4.
Sew along the crease. This can be done by machine or by hand. I had to put the feed dogs down on my machine to get the layers of towel and pot holder under my needle. Then I put the feed dogs back up to sew. Be sure to backstitch at both ends to secure, because if you don't backstitch the pot holder and kitchen towel will possibly come apart over time.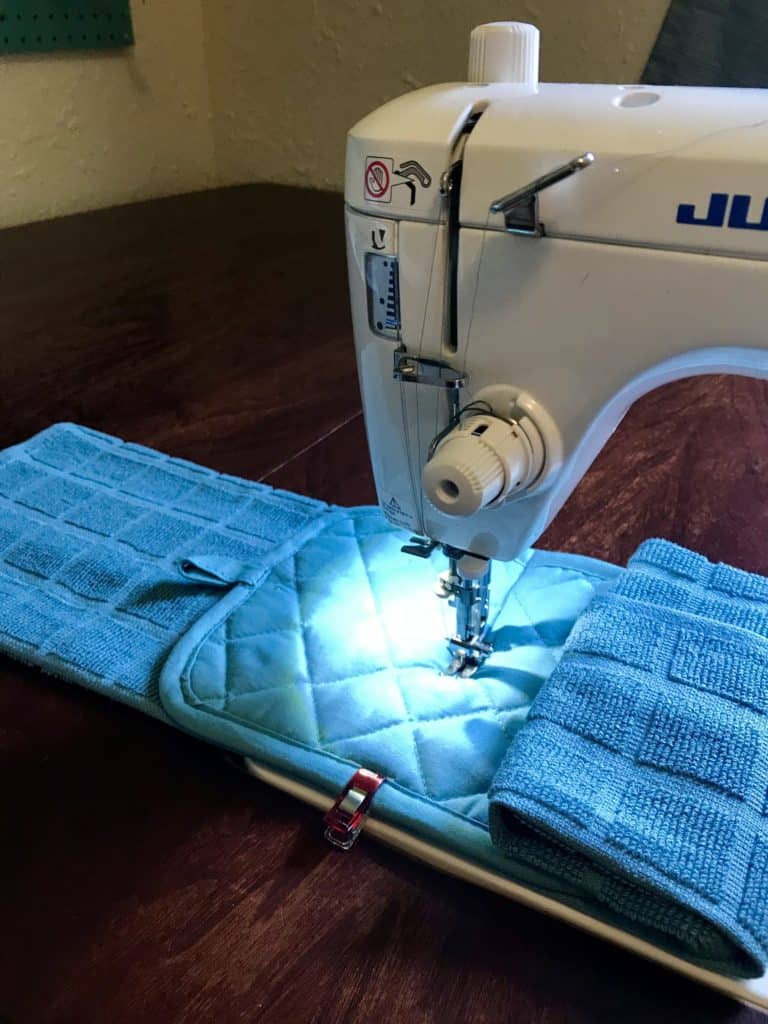 Step 5.
Flip the top half of the kitchen towel behind the pot holder and bottom half. Now sew a button to the top center of the pot holder. Choose a button that fits through the loop of the pot holder easily while being large enough to hold it in place.