How To Make Wine Cork Kitchen Utensil Holder
There`re a lot of tutorials of how to use wine corks. Usually I see some pin boards for our notes, but this DIY is unusual because we`ll make kitchen utensil holder or you can use this holder as you like. It`s perfect if you have got a plenty of wine corks at home, but if this story is not about you, you can buy corks on eBay and create a nice wine cork craft.
Let`s get started!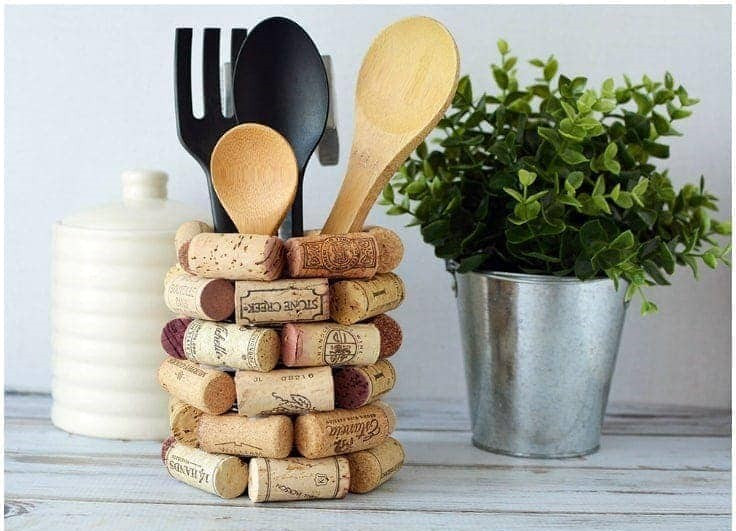 Things you need:
Empty tin can, washed and dried.
Natural corks vs. synthetic
Wax paper
High-temperature hot glue and glue gun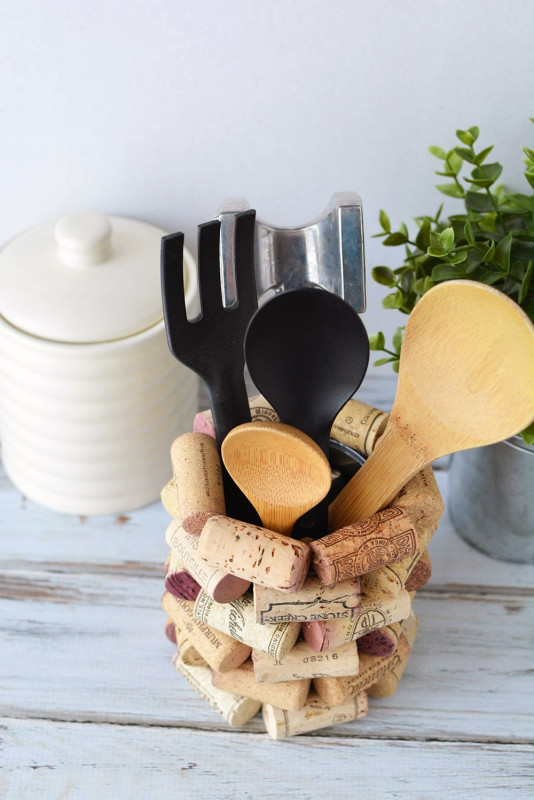 Step 1.
Cover a flat surface with wax paper to protect it.
Step 2.
Place your can onto the surface and place corks around the can making sure they fit. Leaving your can upright, place the hot glue on the cork and press onto the can, keeping the bottom row of corks flat to the bottom of the table. Let the glue set a bit. Flip the can over and add hot glue where the corks meet. Let set to harden.
Step 3.
Return the can to the upright position and continue to place corks, on top of the bottom row. Add hot glue to the cork and press firmly onto the can. Continue until the entire can is covered.
Step 4.
Once at the top of the can, you may have about 1/4' to 1/2" of the can to work with. Add glue to the top of the can and press corks firmly onto the can. Let set so the glue can harden.
Step 5.
Fill your can with your favorite kitchen utensils, flowers, plants, or pencils.