Amazing Monstera Drop Dish
As I have already said i`m not a big plant lover, but often I see how plant leaves, especially monstera leaves, are used in decor. I have just one such a plant, it`s in my living room, not very big one. In this tutorial we`ll try with you to make a monstera dish for our home decor.
Let`s get started!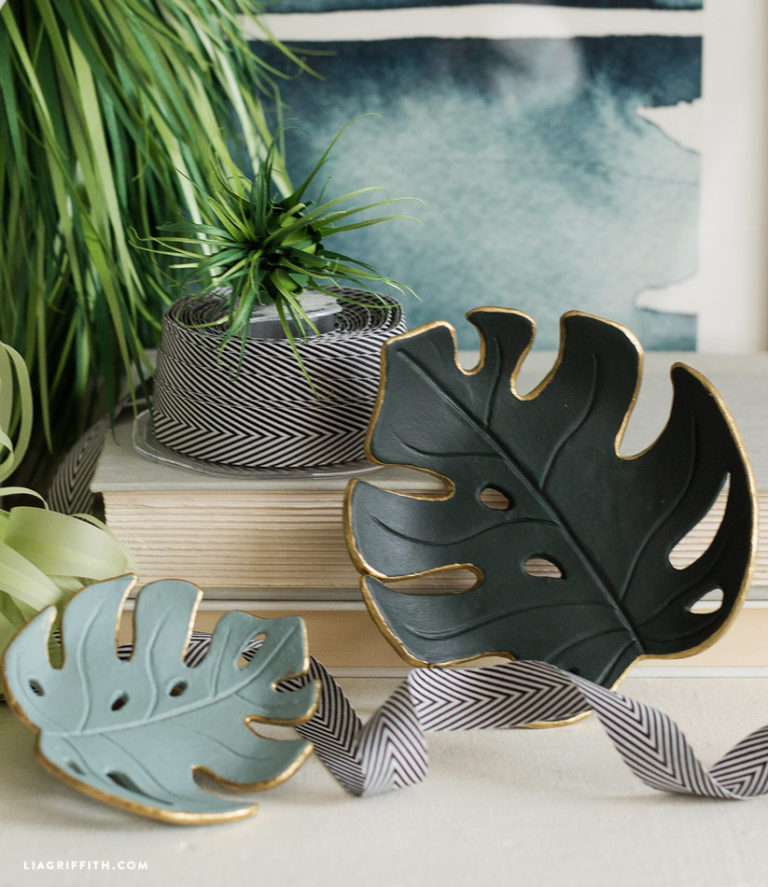 Things you need:
Rolling Pin
X-Acto Knife
Sand Paper
Paint Brush
Pencil
Air Dry Clay
Blick Matte Acrylic Paint in Sage Blue
Blick Matte Acrylic Paint in Dark Green Deep
Pen-Touch Paint Pen in Gold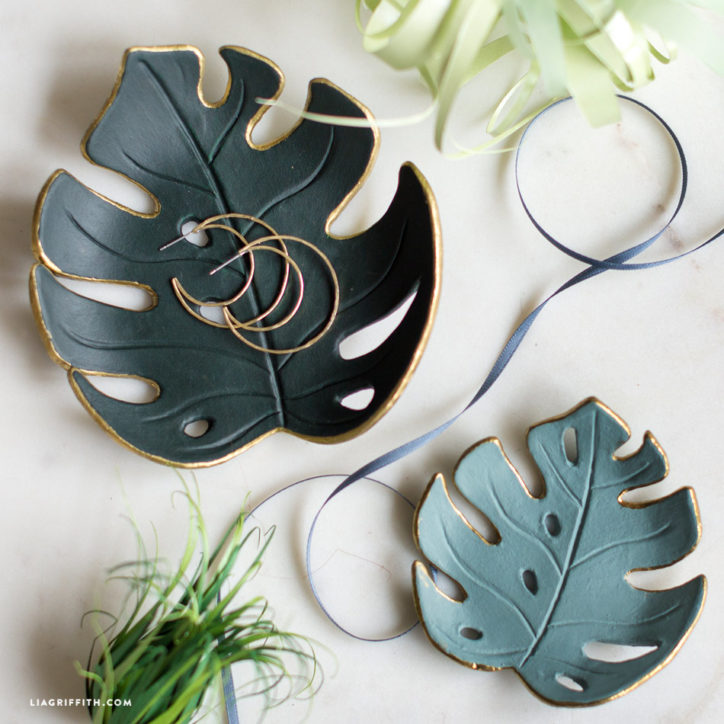 Step 1.
Roll out some clay using a rolling pin.
Step 2.
Trace over the template onto the clay using a blunt pointed tool (a pencil would work).
Step 3.
Cut out the clay using an X-Acto blade and carve out the details, then clean up the edges.