How To Make Numbered Towel Hangers
If you have a big family or just guests often stay at your home, this tutorial will help you to organize space in your bathroom. We`re going to make framed and numbered towel hangers and then nobody will forget about his towel. So, the idea with numbered hangers works really well. You can also use the names of your family members insread of numbers.
Let`s get started!
Things you need:
Thin plywood cut into a 6×8 piece for each hanger
1×2 (for each hanger cut 2-5.5 inches and 2-6 inches)
Hooks
Paint
Number Stencils (cut from digital cutter, or use your own designs)
Wood Glue
Sand Paper
Nail Gun or nails and hammer
Sawtooth hangers
Drill and screws (5/8″ works perfectly)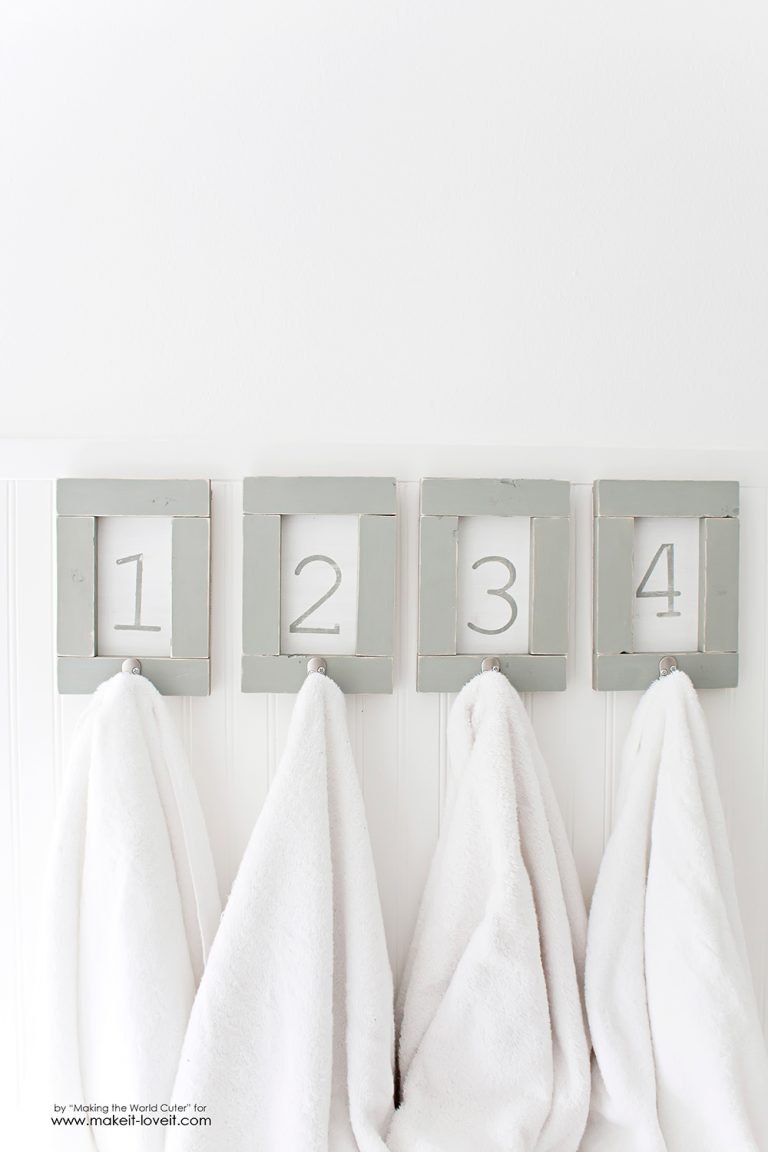 Step 1.
After cutting all the wood (so, really step 2) paint your frames and the backing in the colors of your choice. I chose white for the backs and gray for the frames.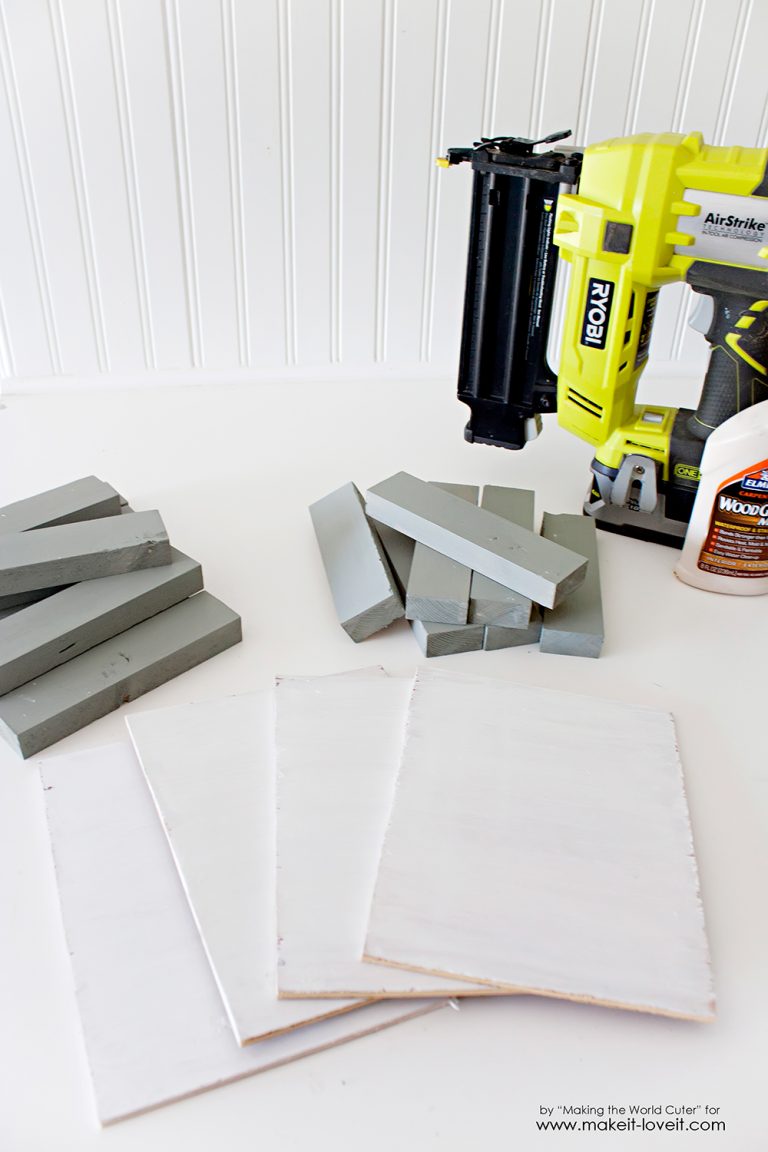 Step 2.
Cut out stencils. I chose numbers like I said, but you could also do initials, names, pictures, even put a clip and hang actual photographs if you want! Whatever will go with your bathroom decor.
Step 3.
Place stencils on dry plywood…measure from top and bottom if you want them even. I obviously did not do this, and wish I would have to make them a little more professional. Hindsight and all that.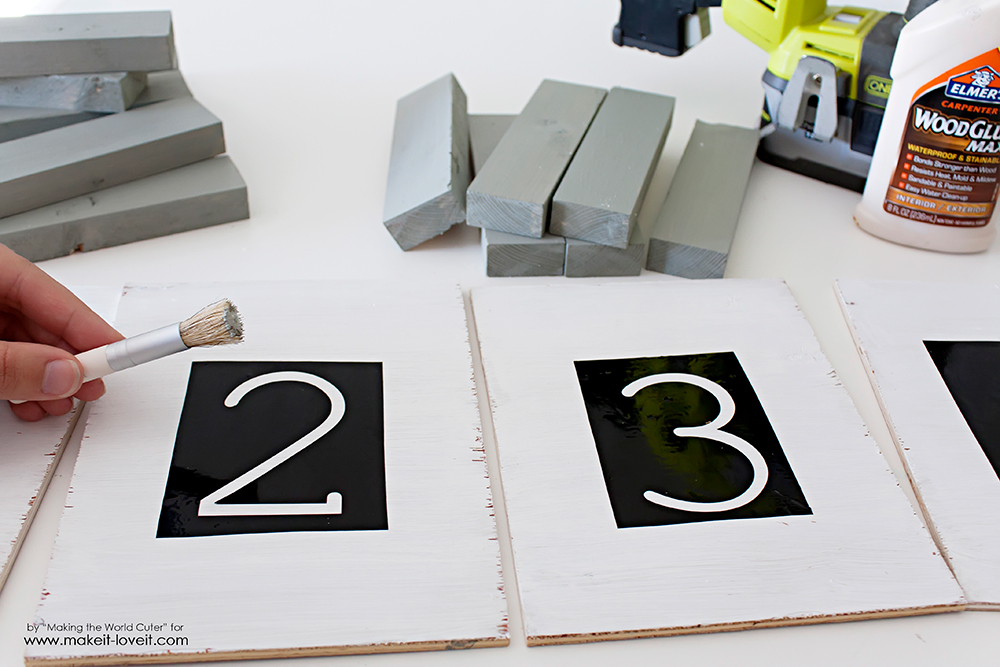 Step 4.
Paint the numbers using a stencil brush and pull up the vinyl immediately.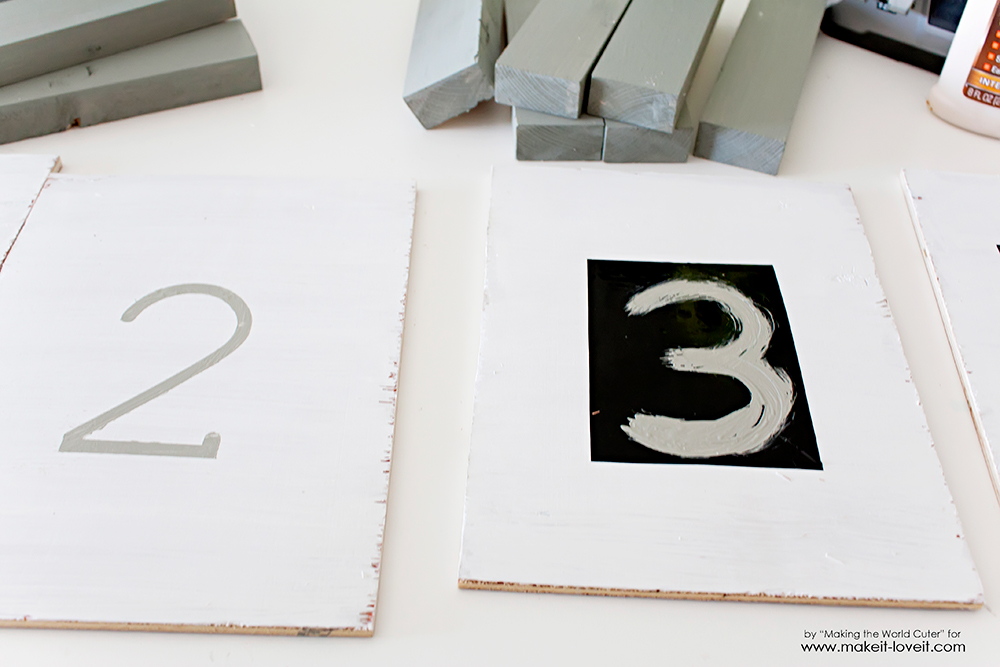 Step 5.
If you would like a distressed look like mine have, sand the edges of the frames and then on top of the numbers as well.