Refresh Your Room With This Pompom Curtains
Original curtains in my bedroom are monochrome, but I have a few colours there, which go well with each other. As just white curtains are a little bit boring, I have decided to add one special feature: to sew a pompom trim of different colour. I absolutely adore the result, just follow me know and your room will play with new colours.
Let`s get started!
Things you need:
Ready-made curtains
Pom Pom trim (see step one to determine quantity needed)
Sewing machine
Basic sewing supplies
Thread to match the curtain color
Iron and pressing surface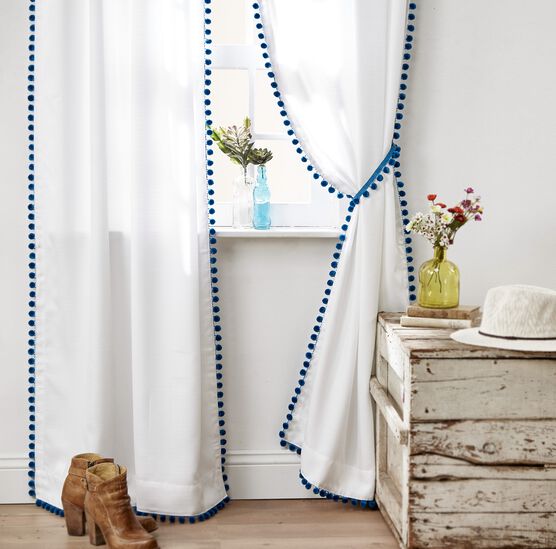 Step 1.
Determining the length of trim needed: Measure the length top to bottom on one side of the
curtain, across the hem and up the other side. That length plus about 4" is the amount of trim needed for one curtain panel. Multiply that by the number of panels needed. If using the trim as a tie back add the length needed for the tie back and multiply by the number needed.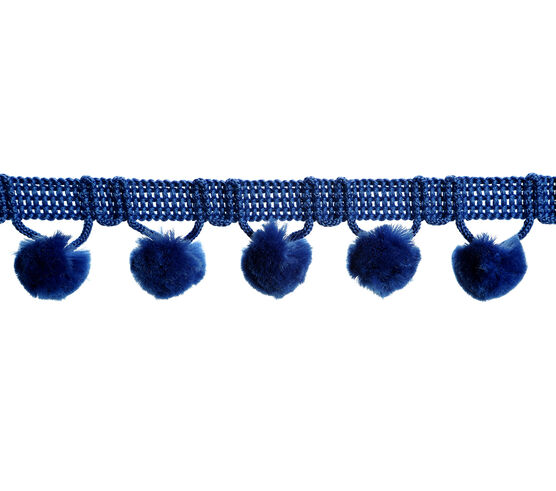 Step 2.
Set up the sewing machine on a straight stitch with the zipper foot and a fairly long stitch length.
Step 3.
Starting at the top of the curtain, just below the casing tuck the band end of the trim under the edge of the curtain allowing the pompoms to stick out. Stitch about ¼" in from the edge, all around the curtain, carefully sewing around the corners at the bottom him.
Step 4.
Repeat on all curtain panels.
Step 5.
Press curtains as needed and hang.