How To Make Colourful Plates
My original dish set is white and I have been using it for quite a long time. So I decided to refresh it and add some colour. Let`s create with me these beautiful watercolour plates! If you like it, then You can add some colour to your cups, bowls on so on.
Let`s start!
Things you need:
Water-based porcelain paint
Pebeo Paint in turquoise, blue, gold and a thinner. BUT they're not all food safe, so do your own research on what is food safe and what's not
Porcelain oven-safe plates
Paint rushes
Small glass jars for mixing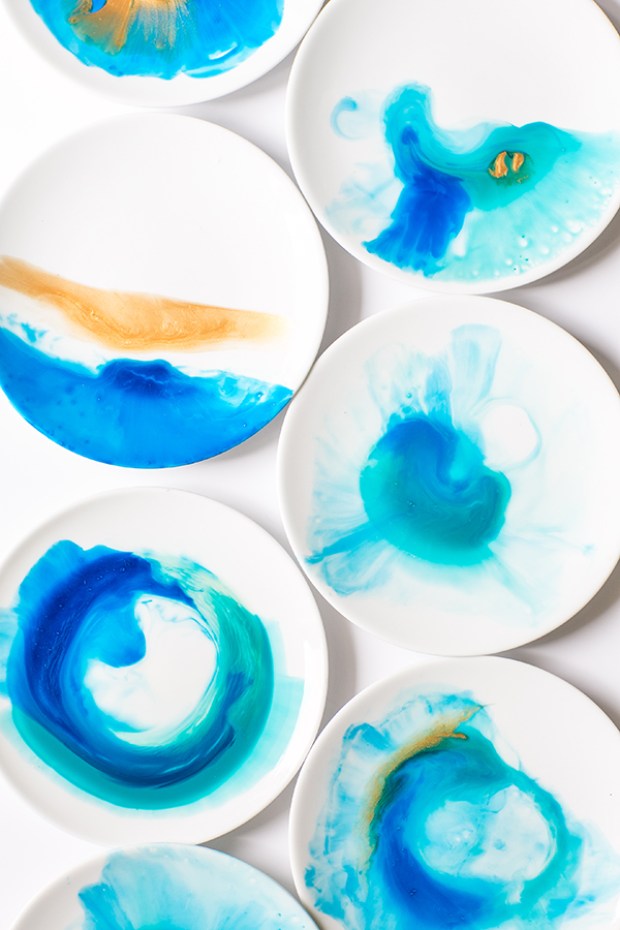 Step 1.
Add a small amount of color into each glass jar. Add in the thinner until you reach a watercolor consistency. Mix using a wooden stick or spoon.
Step 2.
Using a dropper and brushes, drop the paint onto a clean plate. Swirl, brush, dot… use whatever technique you want to achieve your desired look!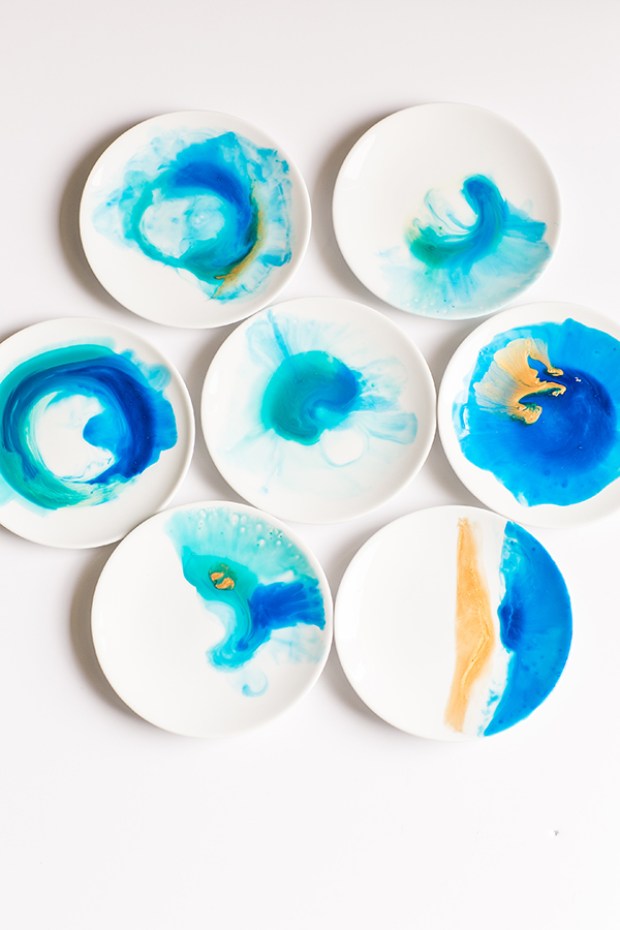 Step 3.
Once the paint is dry (24 hours later), bake for 35 minutes in a 300-degree oven.