The Easiest Way To Knit A Dishcloth
I like making different cute things for my kitchen and I`m not so good at knitting. Frankly speaking, I`m just a beginner, but I managed to knit this dishcloth. So, if you would like to try yourself at knitting, It`s high time to do it with this easy tutorial. Follow me!
Things you need:
size 7 or 8 knitting needles
2-2.5 oz of 100% cotton yarn (yarn weight of 4)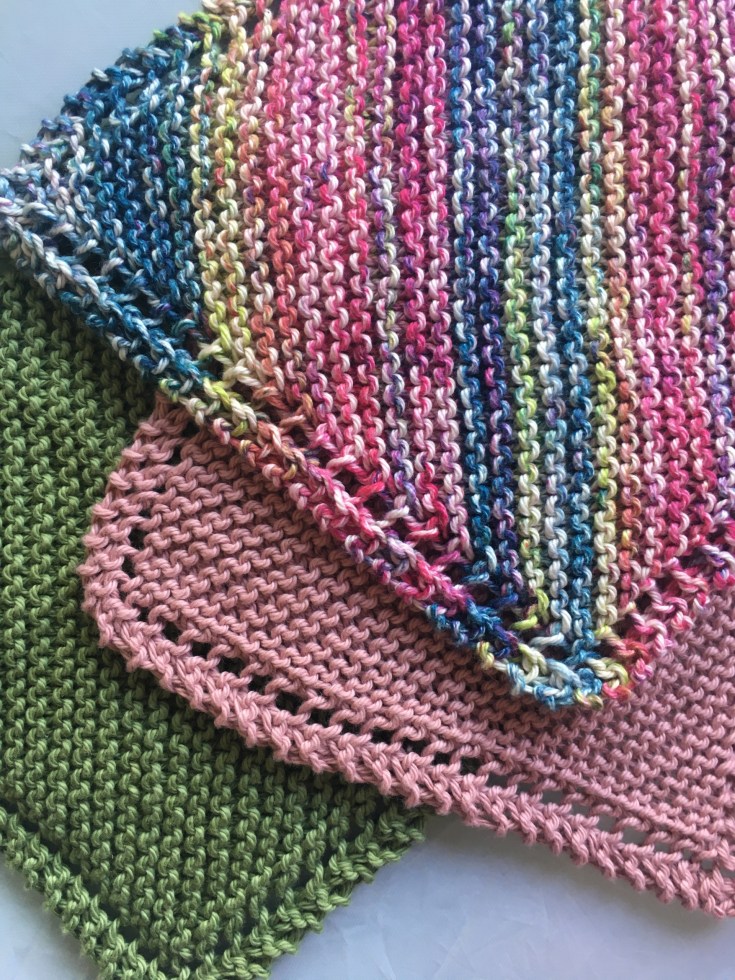 Instructions (cast on 4 stitches):
Row 1: Knit 4
Row 2: Knit 2, yarn over, knit across the row. Repeat Row 2 until you have 48 stitches on the needle.
Row 3: Knit 1, Knit 2 together, yarn over, knit 2 together, knit to the end of the row.
Repeat Row 3 until you have 4 stitches on the needle.
With the last 4 stitches, slide them onto a crochet hook and loop one through another as shown in post. (or simply bind off)