Beautiful Felt Flower Garland
Open your doors for spring wuth this simple tutorial. We`re going to make felt floral garland that will be a perfect dressing for your home. There`s just nothing easier to make and as for me, the work with felt is one of the simplest. So let`s begin this fun project!
Things you need:
Quick Dry Fabric Fusion
Jute cord
Felt of desired colors for flowers and leaves
Cardstock
Pencil
Scissors
Optional: clothespins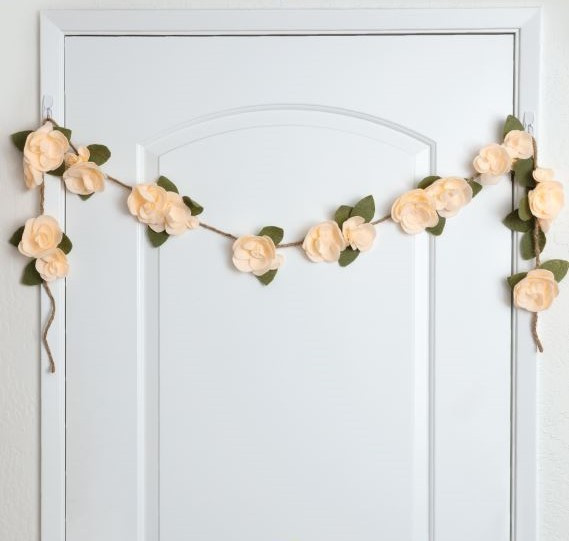 Step 1.
Draw a leaf and four petals descending in size onto cardstock. Cut out to create patterns.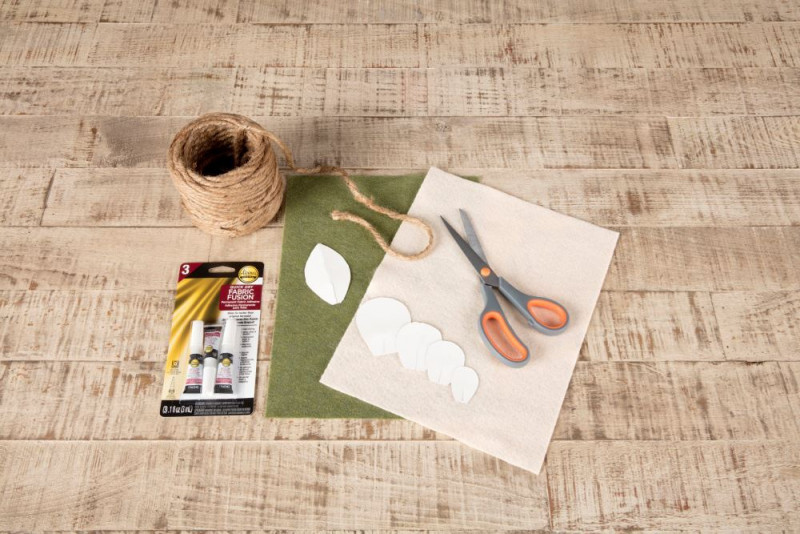 Step 2.
Choose whichever color felt you'd like for your flowers. Use your cardstock petals as templates and cut 4 of each size in the felt. You will use all 4 of each size (layered) to create one flower. Cut as many petals as needed for the amount of flowers you plan on creating. Repeat for leaves, cutting 3 leaf shapes per flower.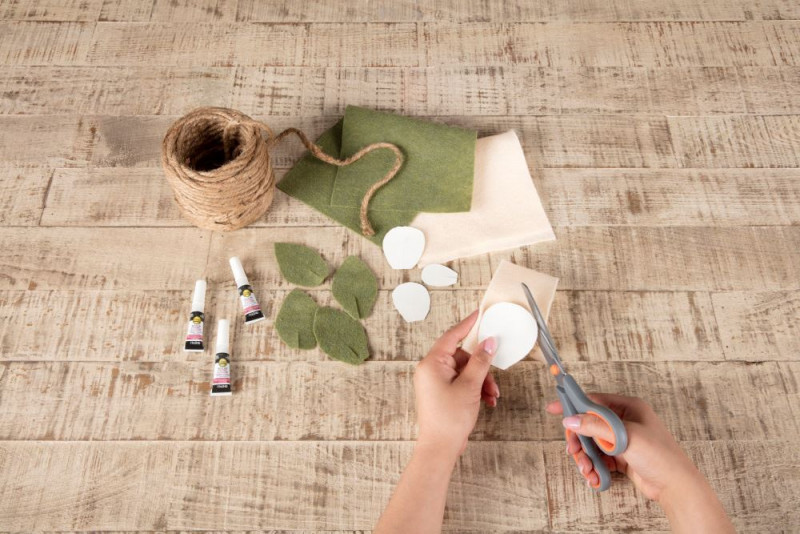 Step 3.
Make a cut (about a half inch) at the bottom center of each petal. Repeat for leaves.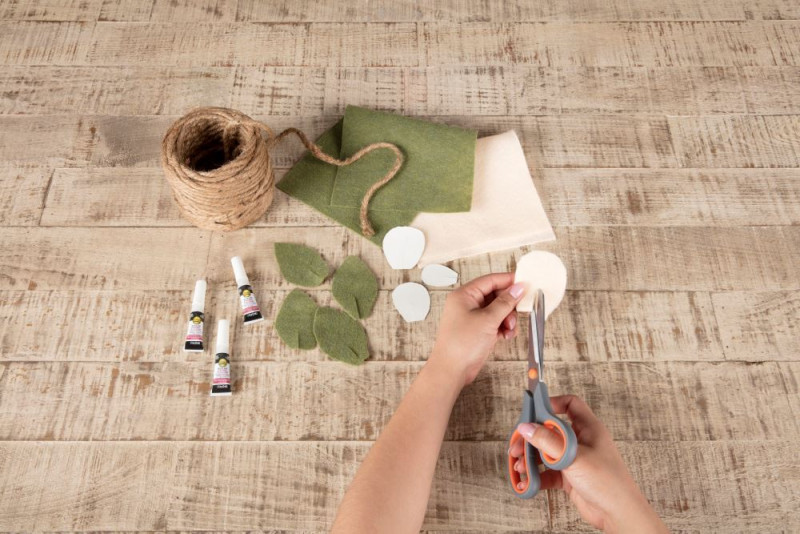 Step 4.
Place a dot of Quick Dry Fabric Fusion on one side of the cut at the bottom of the felt petal.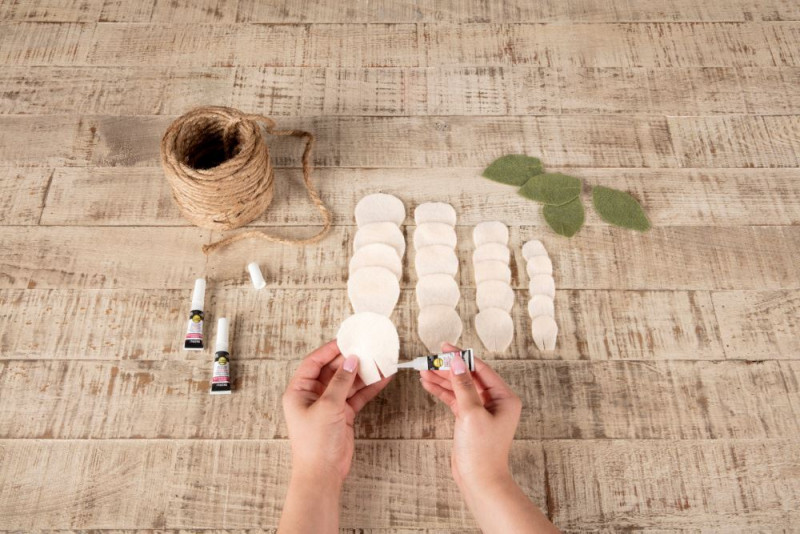 Step 5.
Pull the felt on the other side of the cut over the top of the dot of glue (backside over front) and press in place. This creates dimension for each petal so they don't lay flat when layered together for the flowers. Repeat for leaves.