Nice Felt Calla Lily
It`s spring now and it means that soon we will enjoy colourful aroma flowers everywhere. But with this diy you can enjoy flowers all year. We`ll make with you Calla Lily, it seems to be one of the most elegant flowers. It`s simple to make, so you can create the whole bouquet.
Let`s enjoy this flower tutorial together!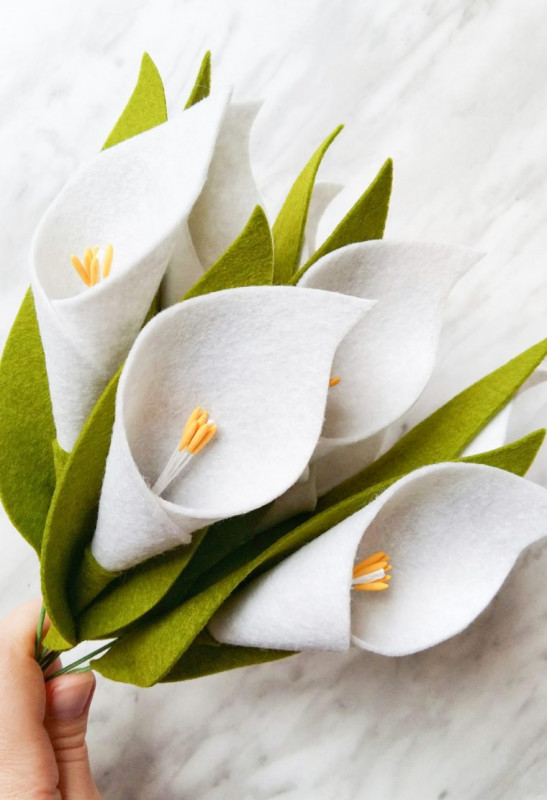 Things you need:
18 Gauge Floral Wire (9″-10″ lengths)
White Felt Sheet
Green Felt Sheet
Wilton Flower Stamens
Hot Glue Gun
Printed Pattern
Freezer Paper (optional)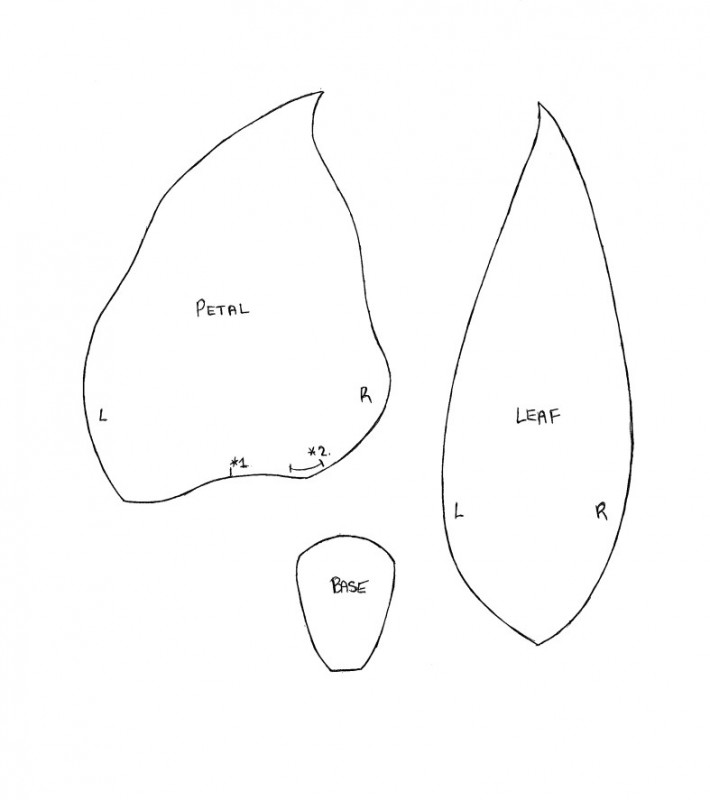 Step 1.
Twist the stamen tops slightly so that they clump together rather than flop apart (photo A).
Step 2.
Wrap the bottom ends of the stamens around the wire to shape them into a twist (photo B).
Step 3.
Add a dab of hot glue to the stamens and re-wrap them around the wire. As the glue cools, use your fingers to tightly adhere the stamens to the wire (photo C).
Step 4.
Add a dab of glue to the petal piece where it is marked *1. Press the wire into the glue just below the ends of the stamens (photo D).